If your home or office needs a fresh look, Then why not consider adding some unique photos to your wall?
All landscape Images are available for print, and to ensure that each product is of the highest quality I use professional printing and framing specialists.
---
Printing options:
Canvas: 100% cotton canvas with a UV protective coating for protection and ease of cleaning. Comes ready to hang.
Fine Art: Fine art paper of 310gsm offering a wide color gamut for seamless tones and colors. The paper's are acid free to ensure the print retains its high quality over its lifetime.
Sizes:
Rectangle.
45cm x 30cm - 18″ x 12″
60cm x 40cm - 24″ x 16″
75cm x 50cm - 30″ x 20″
Square.
41cm x 41cm - 16" x 16"
51cm x 51cm - 20" x 20"
61cm x 61cm - 24" x 24"
Panorama.
30cm x 61cm - 12" x 24"
30cm x 91cm - 12" x 36"
30cm x 122cm - 12" x 48"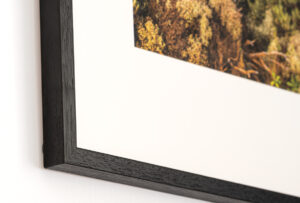 Framing:
Timber, black or white 30mm (thickness) x 20mm (width)
All prints are currently only available in Australia.